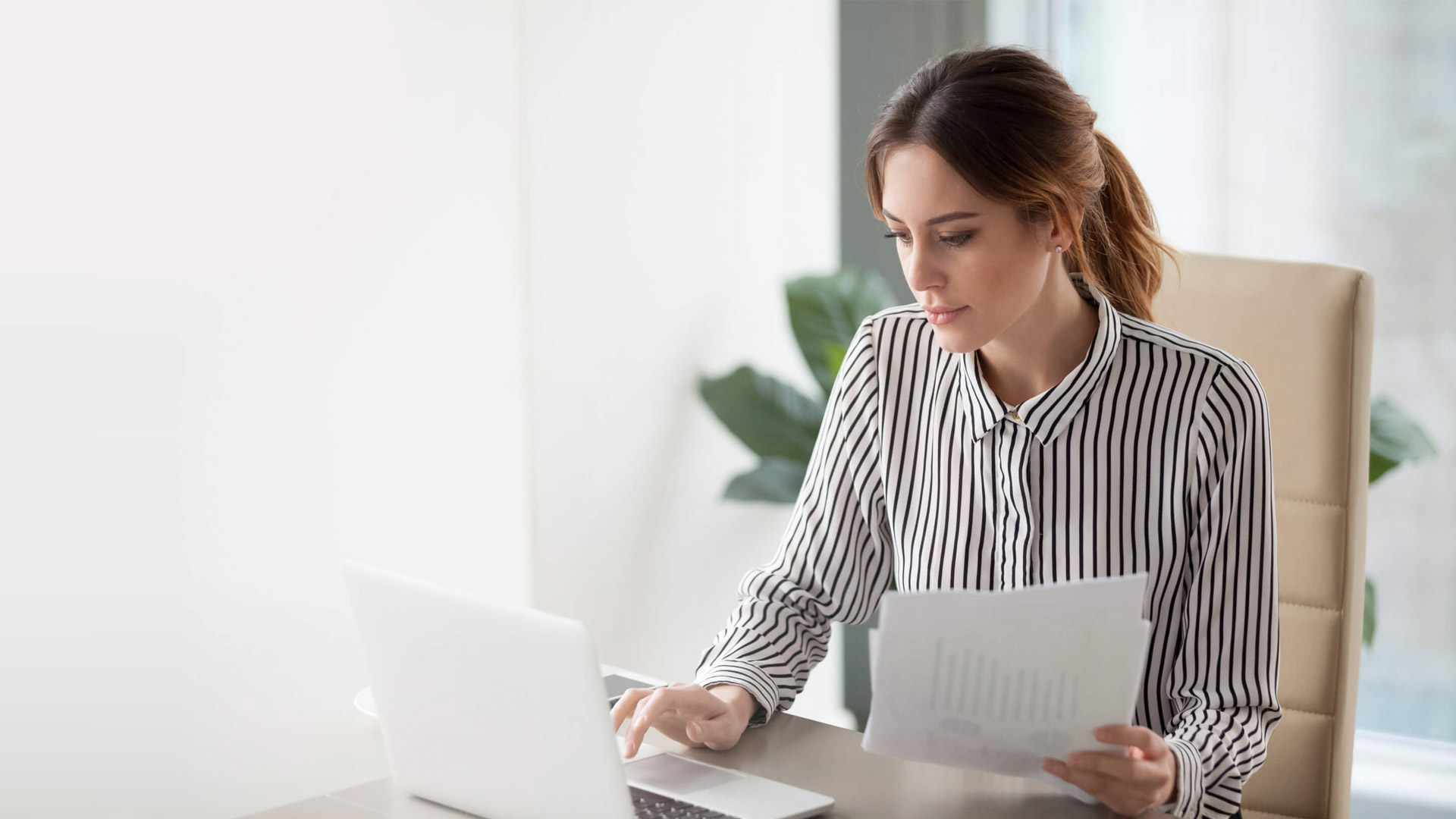 Flexible work arrangements conducive to the new normal.
Rethink and redesign your Coworking office space, which is safe, secure, productive, and consists of world class amenities.
Get Started

Comfortable ready offices to foster people connect
Transform the way you work and network in the ever changing normal
Introducing COVID compliance modern workspaces laced with agile workplace technology programs encompassing 'Contactless Facial Recognition' based access control & attendance system.
Breakthrough in co-working space to promote productivity, innovation and business growth
Make way for Touchless Microsoft Teams Room VC System, Touchless Non-VC Meeting rooms, Trolley Based Mobile UC solution, to aid with social distancing as you collaborate to drive your business growth.
There is space for everyone, from freelancers, startups, corporates to entrepreneurs
An ideal place to help your remote workforce plug into the larger scene
We offer an ideal work environment for individuals, small businesses and large corporates, with numerous flexible arrangements to choose from, which can be customized basis your business needs. 
Digital and agile workspace
Creating impressive and safe workspaces
We are the pioneers in building COVID compliance modern workspace for offices post the pandemic. Our 'Agile Workplace Technology' program allows you to follow social distancing in office while doing VC & collaboration. We have pivoted and adapted to the new normal in smart and creative ways.
Testimonial
Pineyard Solutions Pvt. Ltd

Piyush Bhartiya

For our team of 300 employees and expanding, we needed a facility that promotes collaboration, appreciates flexibility and provides an infrastructure with the required amenities for smooth operability. With so many co-working spaces popping around, we had reasons more than one to settle for Workspaces by Innova. They offer a focused work environment with a professional, tech-savvy and collaborative element in addition to the features of a traditional office. With other industry innovators working in this shared office, the place also provides motivation and increases employee productivity. Besides the convenience for our team, it has also turned out to be a cost-efficient solution. Moving into Workspaces by Innova has worked out really well for us.

Peerfactor Consulting Pvt. Ltd.

Saurabh Dhamija/Founder & CEO

Delightful experience to be associated with Workspaces by Innova. Hygienic and beautiful office space loaded with all the best class amenities. They have excellent and dynamic team who believes in customer centric approach and are available round the clock for customer delight. "Keeping pace with changing times" is the best quote fit to the entire management and team as they are very flexible in their approach and always open to listen the client's requirement. I personally recommend them high on all the parameters. Most importantly, they are ethical, transparent and honest in their approach. Looking forward to their continued support and client experience.

Get My Resumes

Vaishali Jain/Founder

Workspaces by Innova not only provides Workspace but also a welcoming environment.I have been working out from co-working places for more than 4 years now and after all this time,I believe I am finally at a place which I can call my second home! Along with a great working environment with ample space for each workstation,the team here is so warm and welcoming that I love the energy around. I am glad to be a part of this co-working space and look forward to make happy memories and grow together.

Eco Stewardship

Tina Antil/Director

A great place to work that fulfils today's evolving needs of a professional workplace. Workspaces by Innova offers a pleasant ambience. I highly recommend this place to entrepreneurs, solopreneurs and people looking for a comfortable place to work. For our team, it's not just a workspace, it is a go-to place for a nice cozy environment and a friendly atmosphere. Also, very helpful staff that is easy to reach out to and help troubleshoot in case of any grievance or inconvenience.

Pinakin Green Energy Pvt Ltd

Gulab Singh/MD & Co-founder

My experience has been nothing short of excellent. I find the environment dynamic as it helps me boost my productivity and focus better. The team at Workspaces by Innova organises exciting and insightful events from time to time and keeps the occupants engaged. The management is very supportive. The staff is very accommodating and friendly. Besides, it is in an excellent location.

SVS Consulting

Rohit Sood/Founder

Highly focussed environment. Very quiet and professional workspace, it helps me get more done in less time. Solid internet connection with a relaxed yet professional work atmosphere. Also, it is an excellent collaborative workspace for teams to brainstorm, huddle and exchange ideas. Keep up the good work Team Innova!

4 Minds Solutions Pvt. Ltd

Gurmeet Singh/Founder

One of the differentiating factors at Workspaces by Innova is a distinctively healthy work environment. Internet, telecom and other amenities are well taken care of. The staff is readily available to help with any requirement. Meeting rooms are large and well-equipped with the required AV equipment that facilitates meetings and presentations. Also, it is close to the metro station and has a plethora of restaurants around to grab a quick lunch or snack. It is a brilliant space to achieve your full potential at work and get your deliverables done more efficiently and effectively.

Hopbug Media Pvt. Ltd.

Amit Kumar/MD & Partner

The Management is very responsive and offers a professional workspace with great flexibility and a number of amenities. For me, it has also been a great place to network and meet like-minded individuals. There is an interesting mix of people from varied corporate and entrepreneurial backgrounds. I have had the opportunity to connect with some fabulous people and I like working here.

Jabra Connect

Ravi Bashyam/Director

What makes Workspaces by Innova a cut above the rest for me is that it is at a great location with a very courteous staff, adequate security and well-equipped infrastructure.For my team to achieve their goals and facilitate deliverables, this workspace offers an interesting mix of comfort, focus and speed. Besides the conducive environment, the set-up is curated while factoring in the work ethics, boundaries, hygiene and sanitisation protocol. We have never run into a tight spot with them. Each time there is a quick meeting, we have a huddle room or a conference room available, without any hassle or unwelcome glitches. Interestingly, the people around,both staff and the workspace occupants have a global, progressive outlook and that makes for a healthy mix of people to interact with.The management provides end-to-end support, which makes it easy for us to access wider growth opportunities. I would highly recommend this place!

Accu Service

Amit Gupta/Area Manager,North

Choosing to work at Workspace by Innova was a good idea! It has a warm and friendly staff, the infrastructure is well-equipped. The work environment is favourable and stress-free. It helps me concentrate and get more done in less time. A much-needed respite from the work-from-home, which was not the best productivity booster! The place has a zing to it. The housekeeping staff maintains hygiene to the optimal level. Besides, it is a good place to network! There is always a string of interesting activities happening, from table tennis tournaments to virtual workshops or sessions with keynote speakers from various fields like Neuro-Linguistic programming to Medicine, that adds huge value. A definite plus! So far, so good.

Spohn & Burkhardt India Electrotechnical Pvt Ltd

Vikas Chahal/National Sales Manager

Workspaces by Innova has provided a safe and well-equipped work and collaboration space for my business. Great Coworking Spaces like these attract people more than ever before to come to the office to do things they can`t do at home.The work format,approachable staff are a few among several other factors I have so far liked about this place.The social interaction and community benefits are the additional perks that this place offers! I will recommend businesses and individuals to visit the workspaces by Innova and find out if it fits into their scheme of things. For me,it works well, no hassle and adequate amenities.

Logical Curve

Madhur Bhati

For me, the key differentiator at Workspaces by Innova is that there is a nurturing element here which is hard to experience, in general. Quick resolution and accessibility are at the very core of the work ethics of Team Innova. They offer tech-savvy meeting rooms and a safe environment, so people can eliminate all their worries and work efficiently.

Paarni Wealth Management

Rahul Mathur

The ultimate mobile environment is what Workspaces by Innova offers. The place has huge networking potential and the amenities of truly stellar office space. Personally, for me, it is a place that maintains a diverse community where several supportive and like-minded people come together to be part of an experience where they feel comfortable to work, connect, collaborate, and learn.

Meteonic Innovation Private Limited

Akash Singh

I was looking for a flex workspace with robust internet as I figured I could not work productively from home. I visited a few coworking spaces but settled for Workspaces by Innova. They have upped their game in terms of workspace design and the end-to-end experience for members. This place provides a conducive atmosphere and working formats that the home simply doesn't offer. 

Aarkay Enterprises

Rajiv Sinha

Workspaces by Innova stands out as a shared office space that is redesigned for the new normal, in the post-pandemic world. It checkmarks all the boxes. It's frequently sanitised, with a social distancing seating arrangement, and a wide array of plans ranging from fixed, flexible seats to dedicated, tech-enabled cabins. Plus, there is free printing, a personal concierge and a reliable power backup.

Ascenders Associates LLP

Ritwik Sengupta

For dynamic professionals looking for office space with a difference, Workspace by Innova is a good fit. It's a serviced workspace that has been thoughtfully designed keeping in mind every aspect of a satisfactory customer experience. So far the place has given me all the flexibility and a conducive environment I need to work. This is truly a best-fit shared office space for me as it offers me the comfort of working in my zone. 

QSS Technosoft Pvt. Ltd

Pankaj Wadhwa

Apart from the amenities, that are uncompromised and top-of-the-line, I find the networking events an exciting offering from Workspaces by Innova. It's an event I look forward to as I get the chance to meet people from diverse fields and there is a great exchange of energy and insights. It offers amazing collaboration opportunities and a significant boost in creativity, both essential for growth.

Watertread Consultants

Samiksha Srivastava

 Workspaces by Innova provides a pleasant working environment with high-speed internet and access to tech-savvy conference rooms that helps you work at ease and operate your business efficiently. They have adopted improved safety measures with plenty more additional features, that promote a hassle-free and dynamic work experience. The place has allowed me, cost savings and convenience to a great extent. 

People Pulse

Kanika Mahajan

I was looking for a safe and secure workspace that would provide a hassle-free set-up, where I can work without distractions and stay energetic and productive across the day. Finally, after checking out a couple of shared spaces, I settled for Workspaces by Innova as this place fits my bill, completely. I would suggest that for individuals aiming to work independently or collaboratively in shared office space, this place is a good pick. 

Biz Advisors ITES Pvt. Ltd

Sarthak Chadha

 I was looking for a fully managed modern workspace that had hi-speed internet, dynamic working environment and all-inclusive services. Workspaces by Innova ticks all the boxes for me! The co-working space has vibrant aesthetics and a contemporary design with a mix of private office suites, flexible as well as dedicated desks.

Divulge Solutions Private Limited

Sudarshan Lahiry

Located at the prime location where Noida Electronic City metro station is just a walk away, Workspaces by Innova is also nestled among all the banks, restaurants and other important places. Besides, this coworking space is apt for me! I can work without any disturbance with best-in-class amenities.

Nuage Edtech Private Limited

Deepak Singh

Workspaces by Innova has turned out to be the best coworking solution that suits my working style. Also, there is a recreational/break-out area, where often people in the coworking area interact and rejuvenate, so they can dive back into the work with renewed energy. For me, what takes the cake is the smart AV technology and robust internet.

Acadecraft Private Limited

Harendra Singh

Staff at Workspaces by Innova maintain high hygiene levels, sanitize all workspaces, doors, touchpoints, entry points etc. properly and provide a clutter-free environment to work. The best part? I don't worry anymore about my productivity. I now work with better focus as all amenities are provided here. Management is very approachable. In case of any need, they are quick to respond.

Nearyou Technology and Solutions Pvt. Ltd.

Pushkar Sharma

Whether it is remote employees, self-employed, gig workers or consultants, we have witnessed the coworking community at Workspaces by Innova progress in a favorable work environment. The staff remains consistently approachable, the networking events imbue a sense of community and awareness. The tech-enabled workspaces have all contributed to creating a well-curated, pleasant work experience for us. Would highly recommend this coworking area for the benefits it entails

Helix Sense Technologies Private Limited

Sanjeev Bhandari

An ideal balance between office culture and community, Workspaces by Innova offers well-managed shared office space in Noida. It offers major motivation for the people who are looking for a productive work environment with all the key amenities. The workspace is close to Metro Station, Sector-63, Noida. All sorts of food joints are just around the corner. That means you can go out for a quick breakfast or lunch, or even host a corporate lunch for your team. You will get a boost of extra energy to get back to work. This place puts you in the right kind of work mood. I would highly recommend this place to anyone looking for an efficiently set up coworking space.